Job Expired

This posting has expired and applications are no longer being received and this job does not show up on the main job list.
| | |
| --- | --- |
| Position Type: | Full-time |
| Location: | London, ON |
| Date Posted: | Oct 20, 2021 |
| Experience: | 2 Years |
| Education: | University Degree |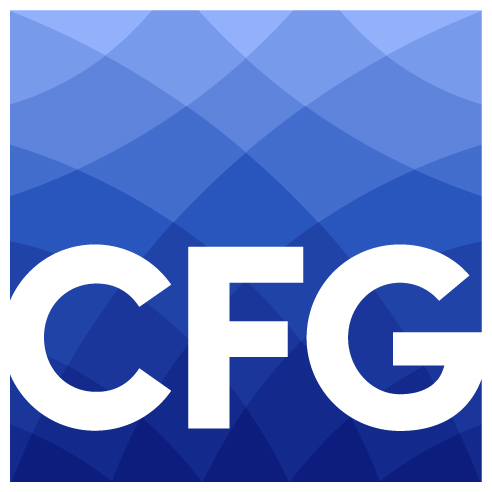 Job Description
Company Information
Canaccede Financial Group Ltd. and its subsidiaries (collectively "Canaccede") are Canadian industry leaders in specialized investment and financial services products. Through our acquisition entities and our managing and servicing entity, Canaccede International Management Ltd., we have been working with a broad cross-section of lenders and financial institutions in the acquisition and services of insolvent and distressed receivables since 2008, and we are the largest multi-asset acquirer in the Canadian market.

We operate with an analytically driven philosophy that is always responsive to our client's individual needs and circumstances.  Our business proposition is to maximize value from acquired receivables in a cost-effective manner and provide integrated consumer finance solutions.

The entire team at Canaccede is forward-looking and has an open growth-oriented corporate culture that offers motivated employees the opportunity to learn and grow with it. We have offices in Toronto and London, Ontario. 

The successful candidate will initially work from home and there is potential for the position to be a permanent work from home opportunity. Our ideal candidate is located in Ontario, with ability to travel to either of our locations to work in office, if and when necessary.

Position
Senior Data Analyst

Reports To
Director, Risk Management & Analytics

Summary
The Data Analyst will take a lead role in development and implementation of key reporting and analytics projects for the company's continued data-driven decisioning requirements.  Reporting to the Director, Risk Management & Analytics, the successful candidate will be quantitatively driven and have an entrenched motivation to ensure all reporting and analytics requests are completed in an accurate and timely manner. The successful candidate will have specific demonstrated expertise in extracting, cleansing, and analyzing large amounts of data for the purposes of completing advanced analytics and creating executive-level reports. They will operate with minimal supervision to drive projects forward and independently identify opportunities for continuous improvement.  Canaccede is looking for a candidate with strong potential to grow into a leadership position within the data analytics team.


Job Duties
Reporting
Extract, aggregate, and cleanse large amounts of data from various disparate sources for the purposes of analysis, reporting, and review.

Work with the team to drive delivery of standard reporting packages at regular intervals (daily, weekly, monthly, quarterly etc.) as needed for department leaders.

Prepare accurate, timely, and organized reports to the executive team highlighting key performance observations of the business.

Prepare presentations to managers, executives, and financial partners outlining key considerations and conclusions in a clear and effective manner

Develop complex financial and non-financial models in accordance with business requirements to be utilized in the effective measurement of business performance.

Assist in implementation and migration of standard reporting to more automated processes.
Portfolio Analytics
Provide recommendations to Executive Team regarding proposals within the business including, but not limited to, prediction improvement, data management, reporting advances, and asset profitability enhancement

Proactively identify and recommend key risk management and/or business growth initiatives.

Prepare and manage project plans and reports to management on the status and recommendations and analysis.


 
Requirements:
A university degree in Business, Economics, Computer Science, or a related discipline, and/or 2+ years of related work experience within the finance industry

Strong business acumen with a good understanding of business environment to provide meaningful analysis

Experience and understanding of database structures and querying, including the ability to design reports from blended data sources

Advanced working knowledge of Excel and PowerPoint

Advanced working knowledge of SQL and Tableau

Experience in building statistical models to generate projections

Highly adept at identifying and implementing process improvement initiatives

Independent and proactive with proven experience in taking on new projects with little supervision

Effective written and verbal communication skills, with proven relationship building skills and ability to work with various levels of management

Demonstrated ability to effectively manage internal relationships by collaborating within the department and across business units

Ability to influence and mentor team members where no direct reporting lines exist

Ability to effectively manage internal and external expectations in a dynamic, fast paced, and demanding environment
Preferred:
Working knowledge of Salesforce reporting

Working knowledge of SAS modelling and analytics

Working knowledge of programming languages such as Python, R, and VBA and/or experience with Machine Learning models with a focus on analytics and data analysis using these tools

Experience within one or more of the following domains: financial services, banking, debt sales and/or service, credit risk management and/or fraud risk management
Working Conditions
Physical demands typical to an office environment

Movement from one spot to another is expected, as is standard within any office setting

Sitting for long periods of time

Standing for at least one hour is anticipated

Limited Light physical effort (bending, reaching, carrying light items, walking, standing), defined as more than 5 hours/week

Constant manual dexterity (eye/hand movements requiring precision, accuracy and/or fine motor control), defined as more than 30 hours/week

Constant Visual effort (concentrated reading of documentation or close monitoring of computer terminals and display patters), defined as more than 30 hours/week

Tight deadlines

Regular simultaneous multiple demands which must be attended to 'on the spot'

Regular accelerated work pace, based on a fluctuating volume of customer contacts

Constant attention to detail, subject to frequent interruptions that require immediate attention

Overtime as required
What's great about working for Canaccede Financial Group?
Competitive total compensation structure, which includes competitive base salary, annual bonus program, deferred profit-sharing plan, group RRSP, 3 weeks' paid vacation, paid sick days, company paid health, dental, vision, paramedical, life and travel insurance benefits, employee assistance program, and tuition reimbursement program.

While working from home we are sure to provide our employees with the systems necessary for long term success, which includes your performance and communication tools. We have also modified our onboarding process to help integrate you into the company even before your first day, and we will help connect you with all our current employees. Our Social Committee hosts virtual monthly activities, and we continue to find unique and fun ways to celebrate our successes while remote.

When it is safe for all employees to return to our offices you will get to enjoy our open concept work environment, which is ideal for collaboration and team building. Enjoy your lunch with your colleagues in our expansive lunchroom filled with windows, booths, and social tables. Our Social Committee coordinates fun events on a regular basis – both inside and outside of the office. These include holiday lunches, pub nights, contests, and a weekly lottery, just to name a few. We happily spend time celebrating our employees' personal and work-related accomplishments with awards, company-wide recognition, and of course, cake.

We care about giving back to the community. Each employee is provided with 1 paid day per year to volunteer at any registered charity of their choice. We also provide monthly donations to charities that are meaningful to our staff. To date, we have donated over $34,000 to local and national charities combined, all of which were selected by our employees.

Sound like a perfect fit for you? We think so too.

A culture of diversity and inclusion at Canaccede Financial Group Ltd. is imperative. We invite and encourage applications from women, Aboriginal peoples and persons of all races, ethnic origins, religions, abilities, sexual orientations, and gender identities and expressions. Canaccede will provide accommodation during all parts of the hiring process, upon request, to applicants with disabilities. If contacted to proceed to the selection process, please advise us if you require any accommodation. Additional accessibility information and contact information can be found on the company website at www.canaccede.com/accessibility-statement/

Candidates are encouraged to submit their resume and cover letter to Alma Gutierrez, Human Resources and Office Administrator, via email to alma.gutierrez@canaccede.com. We thank all candidates for their submission and will be in contact with candidates deemed to meet the above qualifications.

For more information about Canaccede Financial Group Ltd., please visit our company website at www.canaccede.com