Job Expired

This posting has expired and applications are no longer being received and this job does not show up on the main job list.
| | |
| --- | --- |
| Position Type: | Full-time |
| Location: | London, ON |
| Date Posted: | Jun 11, 2022 |
| Experience: | 1 Year |
| Education: | College Diploma (2 years) |
| Public transit accessible: | Yes |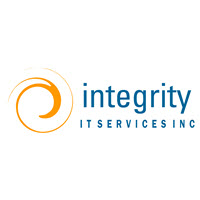 Job Description
Role and Responsibilities
Title:                                IT Support Specialist, Level 1
Reports to:                      Senior Support Specialist, Integrity IT Services
SCOPE
Reporting to the Senior Support Specialist, the IT Support Specialist provides comprehensive Customer Service including support and project coordination, by means of both onsite and remote services.

Works independently as well as within a team, under general supervision, relying on previous experience and judgment to plan and accomplish goals.
AUTONOMY
Is required to get approval for all expenditures from the Senior Support Specialist.
DIMENSIONS OF THIS ROLE
| | |
| --- | --- |
| Coordinates | Projects and daily/ weekly tasks |
| Operational Work Plans | Contributes to the company's Business Plan |
| Key Internal Relationships | Senior Support Specialist |
| Key External Clients and Relationships | A wide range of clients in the private, public, not for profit and entrepreneurial sectors |
ACCOUNTABILITIES
Overall
Ensures excellent customer service at every interaction.

Must adopt a mentality of "customer is always right"!

Provides project analysis and functional expertise when problem solving computer or network related issues.

Maintain a professional/ positive attitude at all times.
Support
Provides phone and remote-control support.

Makes onsite support calls.

Internet and network troubleshooting

Experience with all Windows operating systems: XP, 7, 8.1, 10, 11

Experience with all Windows Server systems and related technologies. i.e. Active Directory,DHCP, DNS

Remediation of viruses, email Phishing and other related threats.

Experience with Microsoft 365 Cloud Computing technologies. i.e. Exchange, Azure, SharePoint, Onedrive.

Email troubleshooting
 Project Coordination
Works with the Senior Support Specialist to facilitate project coordination.

Helps to maintain the internal support ticketing system and CRM system.
Technical Communication
Communicates well with customers and fellow co-workers.

Documents solutions clearly in ticketing system and CRM.
QUALIFICATIONS
Completion of a college certificate or diploma in Information Technology generally, Network Administration and Microsoft Technologies specifically.
How an entrepreneurial venture operates.

Network standard concepts, practices, and procedures.
Training or certifications in Cisco, A+, Network +, Microsoft Server technologies, MS Office, MS Windows, Office 365 and Exchange Server. Cisco certification would be an asset.
Commitment to on-going personal learning.

Commitment to engage in regular coaching and training with the Senior Support Specialist.
Skills and Abilities as demonstrated with measurable results in past roles
Business:

 Is business savvy.

Customer Focus

:  Offers excellent customer service skills that consistently meet, if not exceed, expectations. 

Collaboration:

  Builds and sustains strong, long term relationships with like-minded partners as well as customers.  Is an active networker.

Communication

: Has clear, concise writing/documentation skills.  Has the ability to communicate technical information to both non-technical and technical users  

Interpersonal

:  Demonstrates sensitivity and confidentiality when working with diverse stakeholders.  Manages conflicts and disputes.
Multi-tasking

:  Can juggle competing interests and respond quickly to emerging problems.

Organization:

  Has superior organization and time management skills; ensures attention to detail.  

Outcomes:

  Works with Key Performance Indicators and Metrics (e.g. Balanced Scorecard, Dashboard, etc.).

Problem solving:

  Has well developed analytical skills to find good enough answers as soon as possible.   

Project Management: 

Is skilled in Project Co-ordination from needs analysis through implementation to evaluation.
Technology:  Cisco training/ certifications are an asset.
At least 2 years of experience in a related role would be an asset.
Must have access to a reliable vehicle, a valid driver's license, appropriate insurance coverage and a clean driver's abstract.
Hours of work are 8.30 am – 5.00 pm, typically Monday through Friday.  Occasional evening and/or weekend work may be required.

Telephone/ hands on support, working from home, as well as in person (onsite) and with competing demands.

Mental and visual concentration during computer work for accuracy.

Manual dexterity and speed for computer work.
*Please submit resume and cover letter to:
careers@integrityitservices.com 
About Integrity IT Services
http://www.integrityitservices.com
Based in London Ontario, we have been providing IT management services for over 20 years. We specialize in providing a full spectrum of IT solutions to small and medium sized businesses.
Whether you are in a crisis, or simply need help with a printer problem, our trained professionals will serve as your personal on call IT department. Our commitment is to provide efficient and reliable IT management services to our clients.
We understand the importance of increasing productivity and supporting the mission critical components within a company and make this our priority.