| | |
| --- | --- |
| Position Type: | Full-time |
| Location: | London, ON |
| Date Posted: | Sep 24, 2021 |
| Experience: | 2 Years |
| Education: | College Diploma (2 years) |
| Public transit accessible: | No |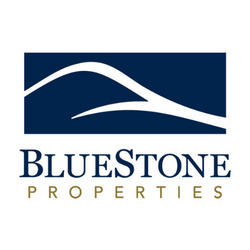 Job Description
Looking to grow your technical skills and have the autonomy to engineer best practices? Come join the BlueStone family where your voice and expertise matter. 
BlueStone Properties Inc. has been an award-winning industry leader in property management, construction and development for three generations. We are looking for a highly motivated, customer service oriented, skilled professional Senior Systems Administrator. 
BlueStone Advantages
Certified Great Place to Work®
Sign-on Bonus
Competitive Salary
Health and Dental Benefit Package
Group Retirement Savings Plan
Positive Award-Winning Environment
Employee Initiatives, Events, and Appreciation
Opportunities for Paid Professional Development
Employee Reward and Recognition Platform - Applauz
Duties
Design Information Technology infrastructure while maintaining IT equipment
Provide prompt, courteous, and professional resolution to staff inquiries
Manage relationships with external partners as it relates to contracts and service of office equipment, surveillance cameras, access control and building automation systems
Manage contract and service agreements with external internet, analog phone line, cellular phone and VOIP provider for multiple divisions/locations
Coordinate the acquisition and negotiation (where applicable) of all corporate technology assets
Configure and deploy corporate technology assets to staff including hardware, productivity software, audio visual equipment, cellular phones, and other mobile devices
Develop and maintain security policies using best current practices
Responsible for the enforcement and training of security policies for digital assets, infrastructure, and disaster recovery
Plan, develop and manage IT services, programs and support throughout the organization
Maintain a commitment to self-development and ongoing learning
Manage the overall IT budget for BlueStone
We believe in building better lives, and better communities, through better properties. As a member of our management team, you would play a crucial part in up holding BlueStone values. BlueStone requires a Senior Systems Administrator who will be responsible for various Information Technology activities in a multi-faceted role in a small business. As Senior Systems Administrator, they will provide expert IT system support services across the organization and is responsible for infrastructure design. He/she/they will lead IT projects, resource management, hardware installation, while communicating with all stakeholders within the BlueStone technology infrastructure. This individual will also identify, select and deploy new technology to support organizational goals and objectives. He/she/they facilitates BlueStone's use of computer hardware, software, networks and related technology to achieve effective solutions. This individual responds to problems, performs preventive maintenance and monitors warranties. He/she/they is also responsible for data security inclusive of authorization and authentication.
To be successful in this position, candidates will need a minimum of two to four years experience in similar role, a Degree or Diploma in Computer Science, Network or Systems Administration experience, and have working knowledge of VPNs, Citrix, database management, SQL and cloud technologies. You will need a valid G driver's license, access to reliable transportation and minimum liability insurance of $1,000,000 . As part of your hiring package we will be required to complete a criminal background check and a clean driver's abstract.
BlueStone Properties Inc. has a vaccination policy in affect.

HOW TO APPLY
Please submit your cover letter and resume to: https://bluestoneprop.bamboohr.com/jobs/view.php?id=57
 
To learn more about working at BlueStone please visit: https://youtu.be/ULv_VzIiHcs
BlueStone Properties Inc. is an equal opportunity employer and encourages diversity in the workplace. Accommodations are available upon request during the recruitment and selection process.